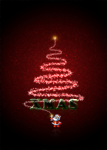 Welcome to the show! We are proud to bring the Chico area our display of Christmas lights. Come see us at 22848 SW Main St, Sherwood, OR
-  Our shows will start at 4:00pm and run continuously until 10:00pm, from Thanksgiving nigh through the first week of January.
Our Christmas light display is synchronized to music, broadcast over an FM transmitter to your car radio (93.3 FM). Sit in the comfort of your car and watch the lights dance to music!
I know what you are thinking… the 2012 season is not even over! I know! But I need to start thinking of next year to purchase all the needed stuff.
The Plan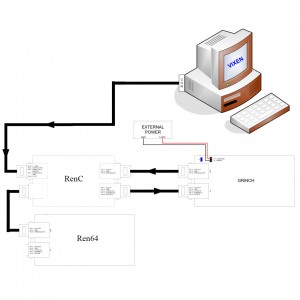 Greek (DIY Christmas style): PC to Ren64 to RenC to Grinch totaling 128 channels!
English: I will be building a new board/controller that is called a Renard 64 (Ren64). This board has 64 channels to control lights with (made by a guy with the last name Renard). I can then daisy-chain the Ren64 to the Grinch (Controller that I already have) through the Renard-595 Converter (RenC). This doubles the amount of channels that I have now!
The List
Ren64: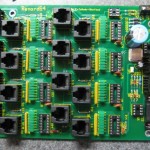 RenC: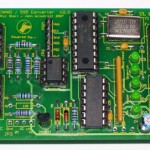 SSRez: